Where happy and healthy meet.
Education + Love + Patience
" KFS School has been an amazing and life changing experience - not only for my child but for our family as well. I have seen my child opt into activities he has always shunned before, his resiliency has increased immeasurably and most importantly, he is happy. There has been this incredible shift in our family dynamics and relationships as my child has begun to open up the world in a way he hasn't before. Thank you, KFS! "
— Hill Pashalides
KFS School Parent
Our school was recently featured in Localwise as one of the top 27 Best Nonprofits to Work for in the SF Bay Area, and voted by ActivityHero as one of the Best Camps and Classes of 2019!
Parenting with Vanessa Kahlon Book Launch Party/Fundraiser
December 15th, 2019. All proceeds benefit KFS School. Check back for details!
MAC PROS for Academics and STEAM projects
We are extremely happy to announce that we have received individual Laptops for each student in the school from Jeff Risher. These laptops are to facilitate and enhance our students academic and creative learning process.
Also, as we are teaching our students digital citizenship, we help create a positive school culture that supports safe and responsible technology use - Common Sense Media.
Today's students.
Tomorrow's leaders.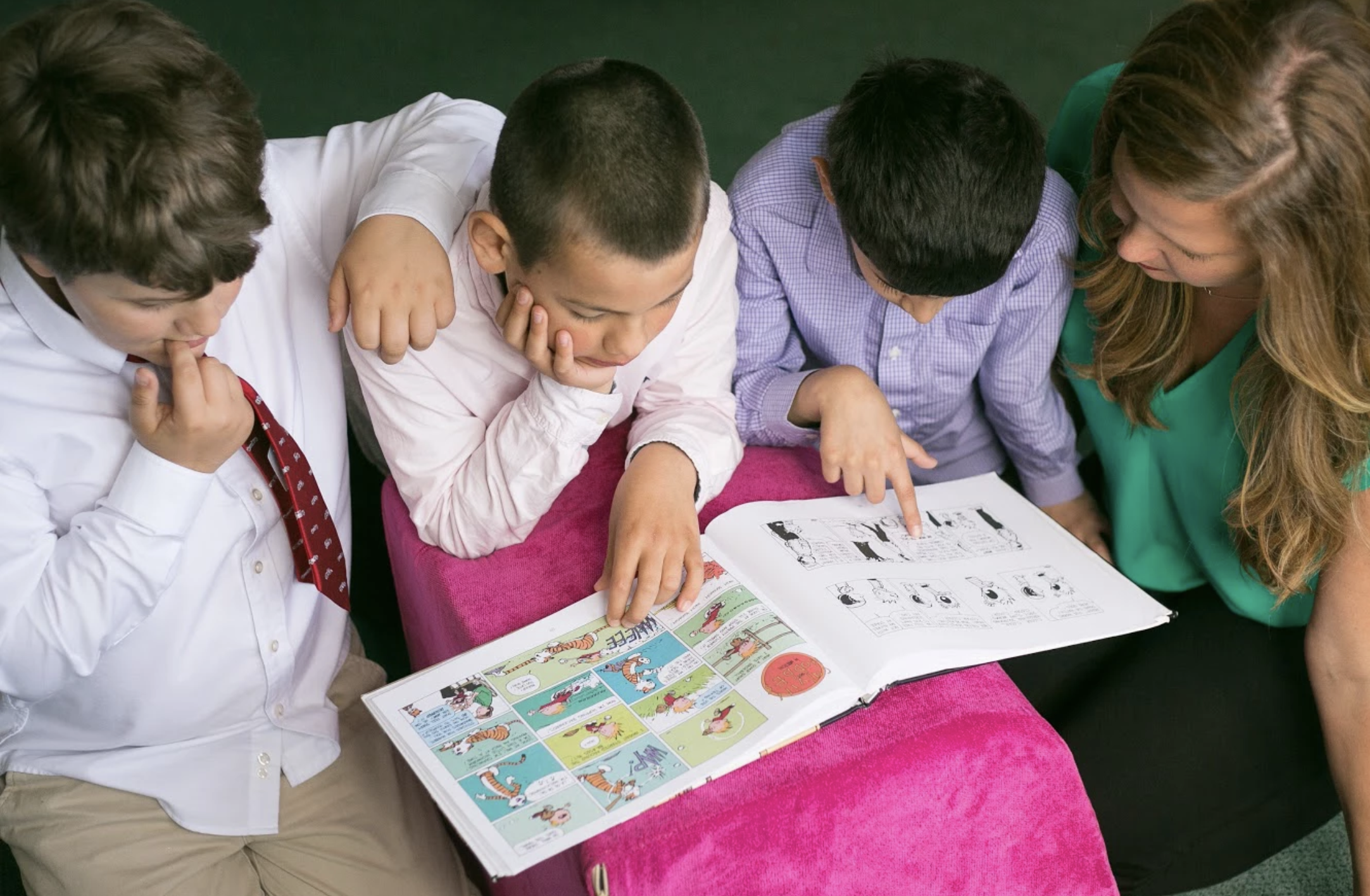 Spreading the love —
" If you are looking for a school with a slick brochure, a curriculum that promises to deliver an individualized approach but instead tries to fit your child into a cookie cutter box, and an administrator who says that "all kids in his school learn" but expels your child after a few weeks, because his " unmanageable behavior problems", then KFS school may not be for you.
Founded by Vanessa Kahlon, the now 3 year old school is just as unconventional as its founder: it is a straightforward place that does whatever it takes to really " get " your child" and restore his self confidence and faith that learning and making friends can happen in school and be fun. The school director, Vanessa, does not sit in a " principal's office. She is part of the everyday struggles and everyday victories, establishing strong relationships with the students and always supporting her teaching staff. There is a true partnership between the kids and the staff. The kids and the teachers learn from one another and have lots of rewarding moments together.
On a recent tour led by a student, I was proudly shown the classrooms with the equipment that allows jumping, twisting, walking, and stepping options, instead of just sitting at a desk. The variety of movement options accelerates learning for many students and minimizes their frustration. The NewPath curriculum currently in use, allows each child to progress at their own pace. There are plenty of state of the art computers and IPads. But there are also Team projects, yoga, drama, field trips, and many celebrations. The kids learn to resolve conflicts without resorting to unnecessary aggression. This is a school that combines the love and caring for each child with logic and "no nonsense"guidelines for conduct and behavior, with teachers modeling self respect and respect of others, and expecting the same in return. There are times of great noise and times of quiet. There are times of arguing and debating and times of cooperation. The environment may not be always orderly, but what in real life is? And there is a beautiful view from the Terrace overlooking the Cannery Row and the Bay, where you can really appreciate the beauty of San Francisco and feel the loving spirit of the KFS school.
If you want your child to succeed, don't be be shy about checking KFS. This just might be a school where your child is never bored and may start to enjoy learning.. "


— Written by Janina Nadaner
Consultant in Private Practice , Psychotherapist, and Early Interventionist